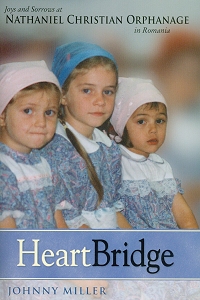 Forty-five years of communistic control had left Romania in dire straits.
Thousands of children were orphaned, abandoned, and unwanted. Many suffered in the notorious state-run orphanages. Many froze or starved as they struggled to survive by begging in the streets.
In 1989 the yoke of communism was broken, and the world's eyes were opened to the suffering and oppression of the Romanian people. Just over two years later the Nathaniel Christian Orphanage opened its doors to provide a home for hurting children.
By the time Johnny and Ruth Miller moved to Romania with their family, the orphanage housed fifty-three children. Their touching stories unfold in this firsthand account of the Millers' first year in Romania.